1 tag
"30. Remember that you live in this world, not your own, and reality has a way of..."
– 30 Things you should do right now via Thought Catalog
5 tags
5 tags
Halloween in Chikka Country
[Press Release] Candies and pumpkins; wow's and a-wooo's for courageous kids and kids at heart. Halloween!! It is one of, if not, the most awaited events in Chikka country, home of the well-loved app Chikka Text Messenger. October 29, 2012—Chikka Headquarters was transformed into a spooktacular haunted house full of ghouls and goodies. Kids in their most creative and creepy costumes braved...
1 tag
Ukokkei Ramen ★★★★★
One manic Tuesday—the traffic swayed us to this little known Japanese Ramen place in Pasay Road Makati called Ukokkei. Or maybe it has as a growing number of fans already, I suppose yes because it's hard to keep it a secret how good it is there. It's super-good-as-in-best-ramen-I've-ever-had and I've only been there twice. This second visit, after the nightmare of...
3 tags
4 tags
Adobo Mondays @ Opus
Starting the week right with the usual suspects. #alamna The Mcdo-muna-kami boys Well-represented Chikka group with missing i. a. Lapit mga kaibigan at makinig kayo.. (Listen up yo) Thanks Adobo Magazine for the photos! P.S. Before I forget. Introducing: The star of the night at midnight:  There goes our Monday.
3 tags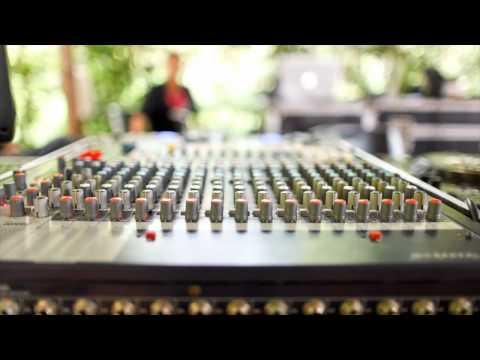 5 tags
Good hair days
A perfect moment is usually defined by some magical event we're made to live through.. Plus a good hair, of course. Yes, it sometimes actually start with the mood of one's hair. Some days, I wake up and look at myself in the mirror and I just know I'm gonna have a great day; good hair day' as how many would call it. Pantene, the country's premier shampoo the brand I...
3 tags
1 tag
I miss my red pen, the one I use to tick off finished to-do's. I miss The Pantry Coffee, it's the best free cafe latte ever. I miss the piles of paper scattered on my desk, I like referring to them all the time. I miss working with two screens, my many opened pages & apps can't fit in here. I miss the office. PLEASE STOP RAINING ALREADY.
3 tags
Google Day off!
So I spent one whole day with Google folks and its hundreds of followers for G day (#gPhilippines Day 1). According to Google organizers, it was their first time to organize a 'Google day' in the country and the first one in Southeast Asia this year. Like most other Google events, G day was free but you have to register weeks ahead and only those who were handpicked to get a...
Hat Hat hooray!
Krispy Kreme is celebrating its 75th year this 2012, yay happy birthday! :D August 04, Saturday, Manila Digital Photographers group organized a photoshoot meet-up at their Fort Bonifacio High Street branch. There I met different photographers, both practicing and aspiring, from various fields and disciplines, sharing one morning of donuts and chit-chats. We all took our 10-minute tour around the...
3 tags
Posting something just 'cause I miss doing so.
July has been busy and crazy fun; and August, with already four days down, is set to be busier and crazier so hopefully I find the time to share about my new experiences and adventures this second half of 2012. Not to mention, I'm taking more pictures now! Realized it gets more exciting when I take photos :D instant thousands of words right there; so watch out for my back-posts, I already...
9 tags
My Cinemalaya Wednesday
Congratulate me for successfully braving the rush hour from Ortigas to CCP on a weeknight, just to catch the gala premiere of Direk Joey's Mga Mumunting Lihim. I remember being extra excited to watch it because it was the first time I brought mom to Cinemalaya, one my favorite seasons, something I've been looking forward to since college. I've been doing this for five years...
7 tags
7 tags
Social Media Day: Makati PH chapter
It's July 30 and netizens are gathering worldwide (as pioneered by the famous mobile, tech and social media news website, Mashable) with localized meet-ups to celebrate together, in person and online. In the Philippines, series of tweet-ups were organized to simultaneously occur in Makati, Tomas Morato, and Davao.  I celebrated Social Media Day as a volunteer and participated in preps and...
2 tags
Clock is ticking; June is ending.
And so are my many excuses and delays. I'm throwing away this badge  that says "I'm taking it slow";  and start running after  what could be and what I want to be. Life is exciting and so get excited, Tin.
2 tags
Milktea: What is just a phase
Tell me which milktea you like and I'll tell you where you can find one. It was like that for me for some time and my everyday craving whether it be zentea/tea blends, gong cha, serenitea, happy lemon; could be for breakfast, lunch, snack, dinner, or pretty much any time of the day—it was a given. Not to mention I had an army of beautiful ladies sharing the same practice, advocating...
3 tags
1 tag
2 tags
3 tags
2 tags
Good night in a rhyme
Off to bed early, As if there's a pajama party; Good night shirt tucked in That goes for everyone who's in. Tomorrow, a long day awaits, For me and my inn-mates. See you again in the morning, Ilocos; And I'm glad just 'cause. :-)
1 tag
3 tags
And this, my 8888th tweet, I shall dedicate to...
It was about three years ago when I made a Twitter account, as only influenced by a handful of people who thought we should give it a try why not. I immediately abandoned it though because I couldn't see the point of tweeting back then. Swear I could have spelled it as "twitting" that time. So it was boring, I only end up rereading my tweets and well, it was boring—natural...
2 tags
"Here's to Monday mornings"
– And the heavy feeling they bring.
3 tags
1 tag
Dear Lord Heavenly Father
Thank you for this day As I always say; For everything I learned And the things I've had. May it be good earned Or even if it were bad; Stay and bear with me As I go through it with thee; Now I bid good night, As I turn off the light.
2 tags
2 tags
Two months and one leap day after
I received a birthday greeting via the post mail from De La Salle University, signed by President and Chancellor Br. Narciso S. Erguiza, Jr. FSC. It was written in a very personal tone exuding pride and honor for a Lasallian alumnus like me. I'm not sure if this is a new effort but it's the first time I received a letter from them since I graduated, which was two years ago. Don't...
2 tags
"I left because I thought you had earlier left without leaving. I thought I was..."
– Tulaan sa Tren: Monologue By Angelo V. Suarez
1 tag
Q: What if time was our currency?
Imagine having to give up minutes and hours of your life in exchange for clothes, shoes, gadgets and books. If it were the case then I would've given away years of my life shopping by now and be certain of one thing—that I'd die young. Unless I belong in the "upper zones" where people can afford to dress gorgeously and move a bit too slowly. Time—a SciFi movie...
2 tags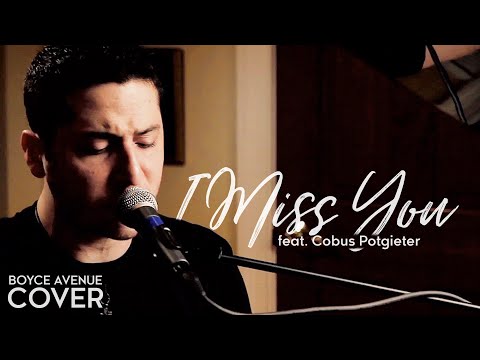 1 tag
Procrastination: The art of keeping up with...
And I'm artistic that way.
4 tags
@digitines
On my birthday I posted an entry—Digitimes Little did I know, almost a couple of months later.. I'd decide to change my Twitter ID to @digitines :D
3 tags
2 tags
2 tags
Hi-Ho
Have you been in a situation where you know exactly how the story will end but somehow its ending still managed to surprise you in more ways than one? I knew that day will come, I just didn't realize that it would come that soon. Guess I was still buying time, preparing for an event I'm hugely unfamiliar with. It lasted long—the Day, the Wake, the Cremation and other necessary...
Today I fell in love with a surfer.
I swear one day, I'll meet him in the waves.